Aladino
Raspberry, Blackcurrant, Mango
Liquid error (yotpo-stars line 26): comparison of String with 0 failed
Bean

Single origin coffee beans

Origin

Finca Aladino, Cajamarca, Peru

Process

Semi-carbonic maceration
Order in the next for delivery this week
24hr tracked, letterbox-friendly delivery

100% household recyclable packaging

Roasted to order every Tuesday
Delivery Info
Our roasting schedule

We roast coffee twice a week on Tuesday and Thursday, and all coffee orders are dispatched within two working days of ordering. The coffee you receive from us will be roasted and sent to you fresh, without exception.
Delivery - Just coffee
Delivery is £3.50, or free if your order is £20 or over. Our
delivery service is Royal Mail Tracked 24, meaning delivery time averages one
working day. Your coffee will likely arrive Thursday, but occasionally Friday.
If your coffee doesn't arrive by Saturday, then please get in touch
at roastery@taylorsofharrogate.co.uk
Delivery - Just equipment
If you're ordering brewing equipment only, things work
slightly differently. Delivery will always be £5.50 and your order will be sent
by DPD Next Day. It will be dispatched the next working day, and will arrive
the next working day after that.
Delivery - Coffee and Equipment
If you're ordering coffee and brewing equipment together,
then postage will be £5.50 and your order will be sent by DPD Tracked. But
because your coffee will be roasted to order on the next Tuesday, the whole
delivery will be sent out on the Wednesday and arrive on the Thursday.

ingredients
100% Arabica Coffee Beans. For maximum freshness, drink as soon as possible. Once opened, keep in an airtight container in a cool, dry place. Roasted and packed in the UK by Taylors of Harrogate, HG2 7LD.
This Peruvian coffee is sweet and juicy with a sparkling acidity - bursting with berries and ripe summer fruitiness.
Fermented semi-carbonically for 96 hours and dried in a solar dryer for 25 days, it's the processing that really makes it shine. Its blackcurrant and raspberry notes made us do a double take at the cupping table.
Origin

Peru

Department

Cajamarca

Department

Cajamarca

District

Chontali

Farm

Finca Aladino

Growers

Aladino Delgado Perez and Rosa Burga Vasquez

Process

Semi-carbonic maceration

Altitude

1871-2100 MASL

SCA cupping score

86.38

Variety

Caturra and Tabi

Acidity

High

Sweetness

High

Body

Medium
The Producer
FINCA ALADINO
Aladino Delgado Perez is a second-generation farmer, inheriting the farm and a knowledge of coffee cultivation from his late father, Urbano Delgado.
The Jaen province is surrounded by mountains and the fertile slopes, making it ideal for coffee growing, and together they set out to maximise this potential by planting the two varieties of coffee they'd heard the best specialty producers in the region were growing: Caturra and Tabi.
Since then, Aladino hasn't stopped learning, aiming to continually perfect his growing and processing practices, and experimenting with new methodologies like the one applied to this stunning lot.
THE COFFEE
This lot is a mix of Caturra and Tabi varietals, both of which are known for impressive cup quality characteristics. The lesser known Tabi varietal is a hybrid of Bourbon, Typica, and Timor that was first introduced in Colombia in 2002 because of its resistance to leaf rust, so this genetic diversity allows Aladino's crop some protection.
The lot is macerated semi-carbonically for 96 hours, meaning that the whole cherries are placed in sealed tanks and left to ferment in a temperature controlled, carbon dioxide rich environment, which pushes oxygen out. The CO2 allows the cherries to break down different levels of pectins, often producing bright coffees with strong notes of red fruits, and the anaerobic environment means that the flavours and aromas produced have nowhere to escape. Instead, they're absorbed directly into the coffee bean.
After this, the coffee is pulped, washed and put to dry immediately in a solar dryer for up to 25 hours.
How to brew
Aladino
We've been brewing this coffee on a V60 and Kalita at 20g dose / 320g water, which gives it a really nice balance between its high sweetness, bright acidity and round body. We're also loving it as an espresso and alt milk drink (Dose 18g / Yield 36g / 28-30 seconds) about flat white size, where it's jammy and dessert-like.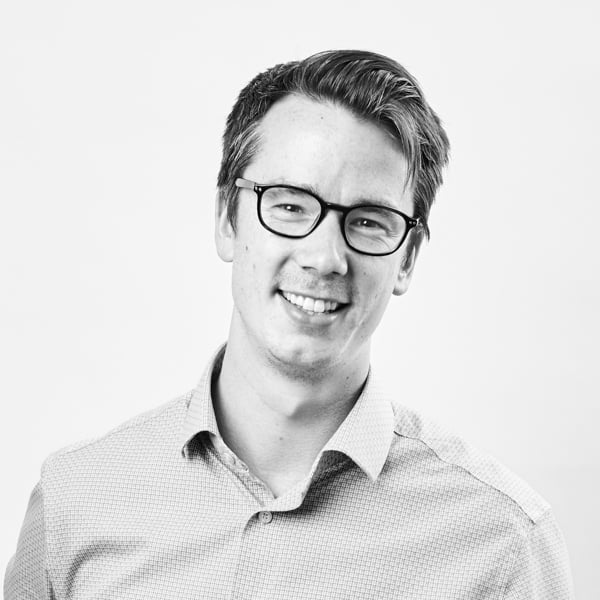 We recommend
V60 or Kalita Wave