Barrel Aged
Whisky, pear, chocolate
Bean

Single origin coffee beans

Origin

Fazenda Plato Azul, Cerrado Mireiro, Brazil

Process

Natural, barrel aged
Order in the next for delivery this week
24hr tracked / letterbox-friendly delivery

100% recyclable paper packaging

Roasted to order every Tuesday
Delivery Info
All our coffees are roasted to order, and right now, we roast once a week on a Tuesday. On Wednesday morning we taste all the roasts that are due for delivery to check they're tasting great before sending them out.
Delivery is £2.95 or free for orders over £20. Our delivery service is Royal Mail Tracked 24, meaning delivery time averages 1 working day. Your coffee will likely arrive on Thursday, but occasionally Friday. If your coffee doesn't arrive within this time frame, then get in touch at hello@taylorsofharrogate.co.uk
We have recently added a 240g bag option to all our coffees, but we don't yet have labels for these bigger bags across our entire range. While we manage this transition, if you order a 240g bag of certain coffees in the range, you may receive 2 x 120g bags 
ingredients
100% Arabica Coffee Beans. For maximum freshness, drink as soon as possible. If you have any left, just reseal the pack and keep in a cool, dark place. Roasted and packed in the UK by Taylors of Harrogate, HG2 7LD.
A big, bold Brazilian coffee aged in a barrel from Yorkshire's first ever whisky distillery, Spirit of Yorkshire. The flavour profile starts with dark chocolate and nuts, then billows out into notes of super-ripe pears, sweet tobacco, malt and cedar wood.
At the moment, we create this coffee in incredibly small batches. We place the green bean inside the 20-litre barrel, then each day, we turn the barrel, take a sample of beans out to roast, and cup to see how the flavour is developing. By around the 7 day mark, the barrel aromas have infused into the coffee - and it's ready to be roasted.
Origin

Brazil

State

Minas Gerais

Municipality

Cerrado Mireiro

Farm

Fazenda Plato Azul

Grower

Elio Carneiro

Process

Natural, barrel-aged

Altitude

1050m

SCA Score

85.6

Variety

Catigua

Acidity

Medium

Sweetness

Medium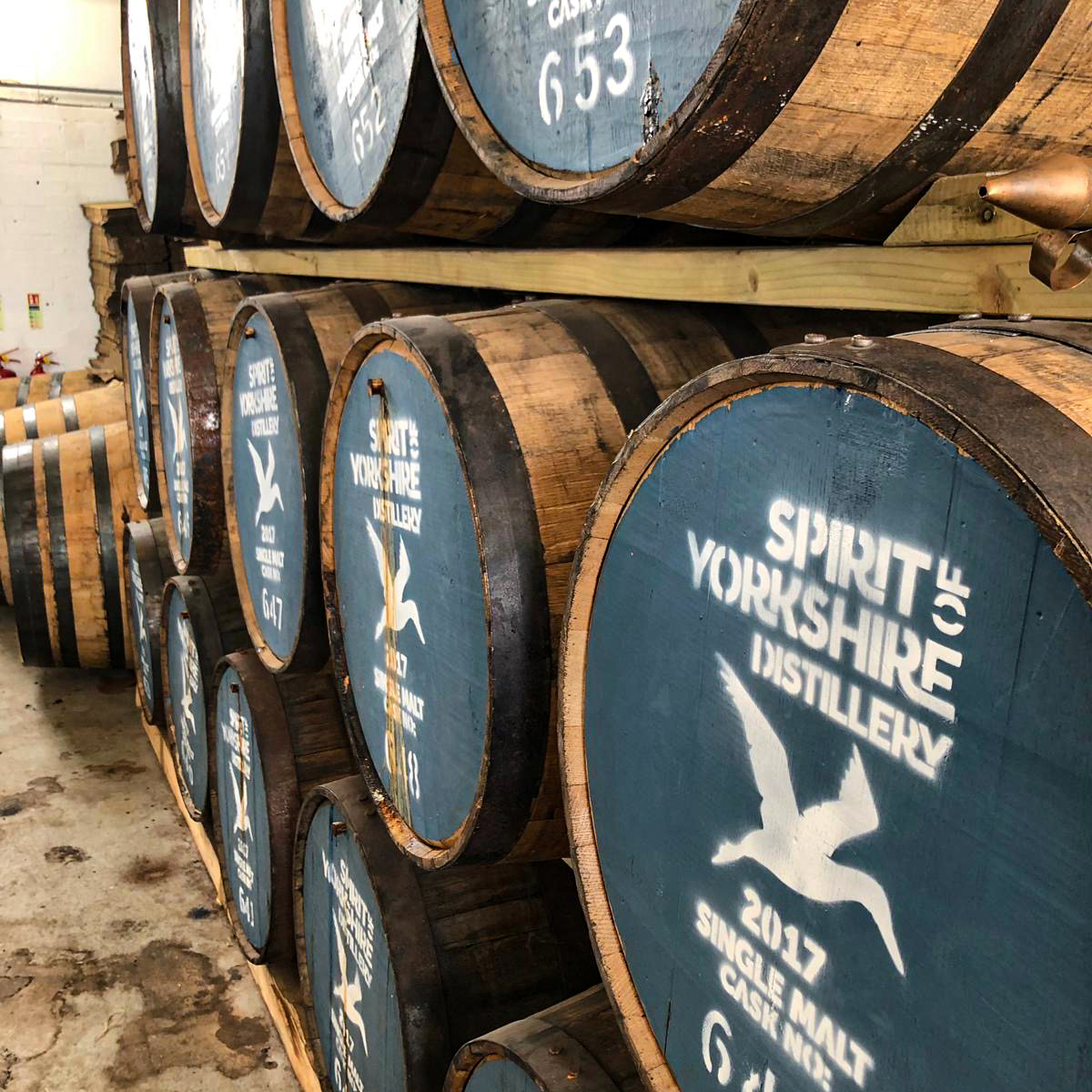 Our Partner
Spirit of Yorkshire
For a coffee roasted and barrel-aged in Yorkshire, it only felt right to use a Yorkshire whisky barrel. The only problem - Yorkshire doesn't have any whisky distilleries. Or rather, it didn't. That all changed when The Spirit of Yorkshire started production in 2016.
Based in the North Yorkshire town of Hunmanby, the makers of Yorkshire's first ever single malt provided us with a 20-litre barrel that they've been using to age its spirit. That aging process takes 18-24 months, making a chamber which is filled with the complex flavours created when maturing whisky meets wood - like caramel, tobacco and malt.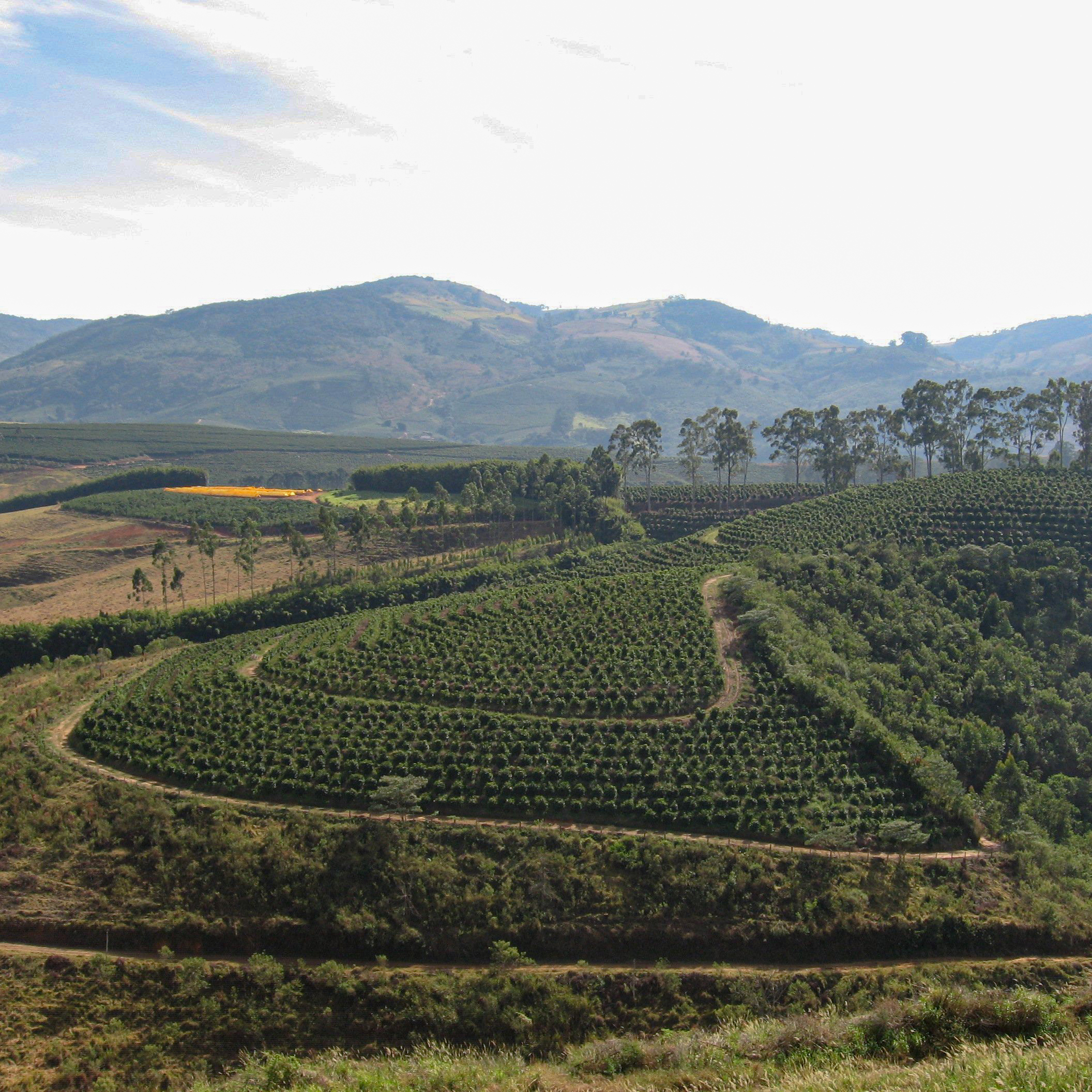 The Producer
Fazenda Plato Azul
Plato Azul is part of a group of seven farms that we buy from, through one of our export partners, Bourbon Speciality Coffees. Bourbon works with lots of farms, but limit what we buy to the farms we've visited in person.
We asked them to find us the season's very best natural coffees from those farms, and Plato Azul's coffee stood out. Its sweet, full-bodied profile leads with notes of chocolate and praline, with subtle hints of strawberry and blueberry – a mix that integrates perfectly with the infused notes of whisky, wood, tobacco and malt.
How to brew
Barrel Aged
The AeroPress is our go-to kit to maximise the body of Plato Azul beans while teasing out those whisky aromas, but any filter method will produce a good cup. Play around to see what works for you.