Triple Staggered
Strawberry, Lime, Bergamot
Bean

Single origin coffee beans

Origin

Finca La Negrita, Tolima, Colombia

Process

Red Honey, Anerobically Fermented
Order in the next for delivery this week
24hr tracked / letterbox-friendly delivery

100% recyclable paper packaging

Roasted to order every Tuesday
Delivery Info
All our coffees are roasted to order, and right now, we roast once a week on a Tuesday. On Wednesday morning we taste all the roasts that are due for delivery to check they're tasting great before sending them out.
Delivery is £2.95 or free for orders over £20. Our delivery service is Royal Mail Tracked 24, meaning delivery time averages 1 working day. Your coffee will likely arrive on Thursday, but occasionally Friday. If your coffee doesn't arrive within this time frame, then get in touch at hello@taylorsofharrogate.co.uk
We have recently added a 240g bag option to all our coffees, but we don't yet have labels for these bigger bags across our entire range. While we manage this transition, if you order a 240g bag of certain coffees in the range, you may receive 2 x 120g bags 
ingredients
100% Arabica Coffee Beans. For maximum freshness, drink as soon as possible. If you have any left, just reseal the pack and keep in a cool, dark place. Roasted and packed in the UK by Taylors of Harrogate, HG2 7LD.
Grown and processed by coffee experimentalist Mauricio Shattah, this red honey Geisha microlot was pulped then fermented in 3 separate batches - for 3, 6 and 9 days – in a single anaerobic tank. The staggered technique supercharges the process while producing a structured, complex coffee.
In the cup, it's juicy and floral with a full, silky-smooth body. Strawberry and tropical fruit notes layer up against aromatic bergamot and jasmine, with a lime-like acidity cutting through a gentle, toffee sweetness.
Origin

Colombia

Department

Tolima

Town

Villa Restrepo

Farm

La Negrita

Grower

Mauricio Shattah

Process

Red Honey, anaerobically fermented

Altitude

1900-2150m

SCA score

88

Variety

Geisha

Acidity

High

Sweetness

High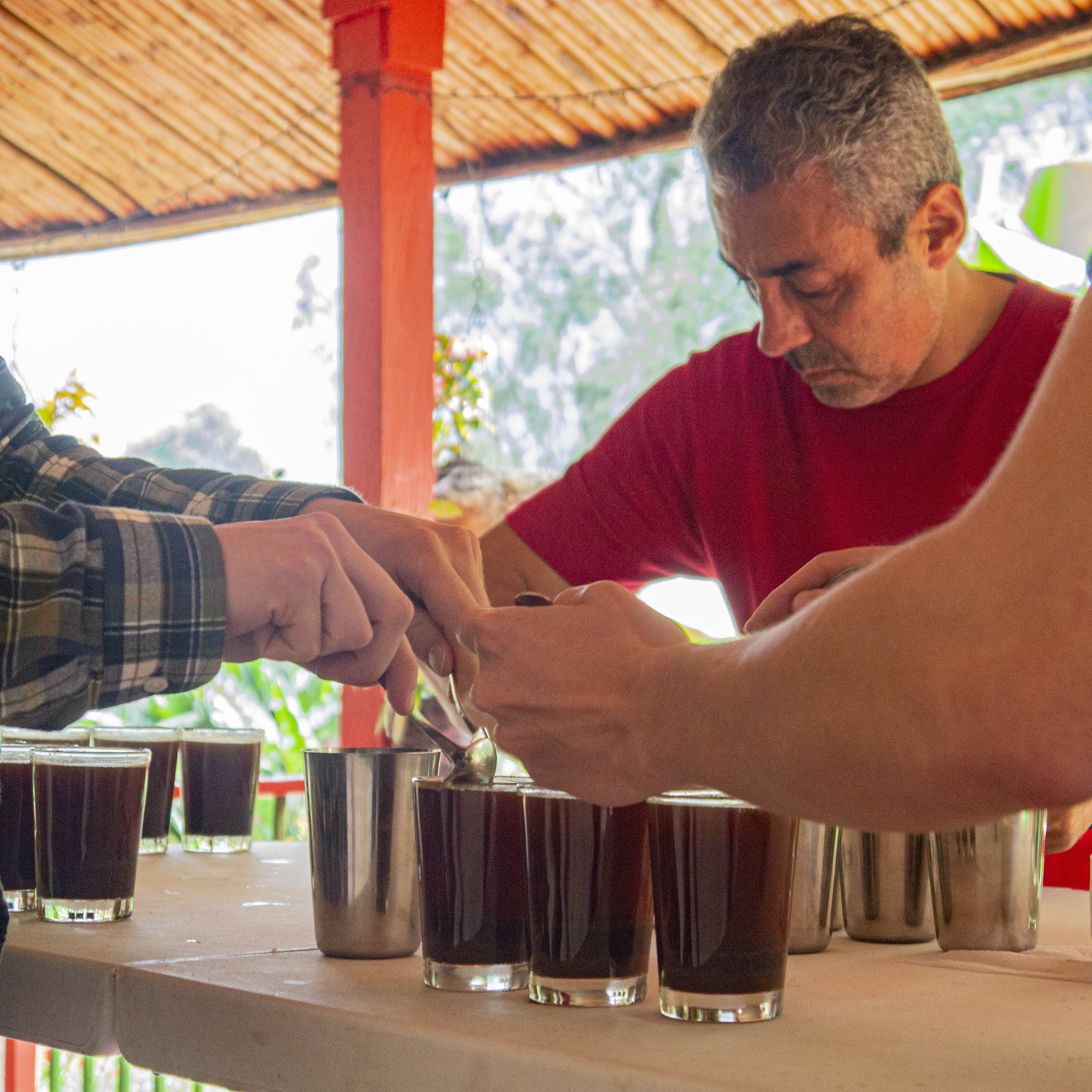 The Producer
Mauricio Shattah
Ex-surgeon Mauricio Shattah and his wife Liliana found La Negrita after a five year search for the perfect coffee farm. There's nowhere quite like it. It's high, with jawdropping views of the Nevado de Tolima volcana - but the farm's rarely in direct sunlight so the plants have permanent shade. It rains almost daily, has four natural water springs and rich volcanic soil. You couldn't design a more perfect coffee-growing climate if you tried.
We first visited the farm in 2018 as part of a trip to find the most pioneering producers in South America and we were blown away with what Mauricio was doing with coffee processing. After the first lot he created for us – Colombia Red Geisha – became one of the most talked about coffees at London Coffee Festival, we were back a year later to see his next set of masterpieces being created.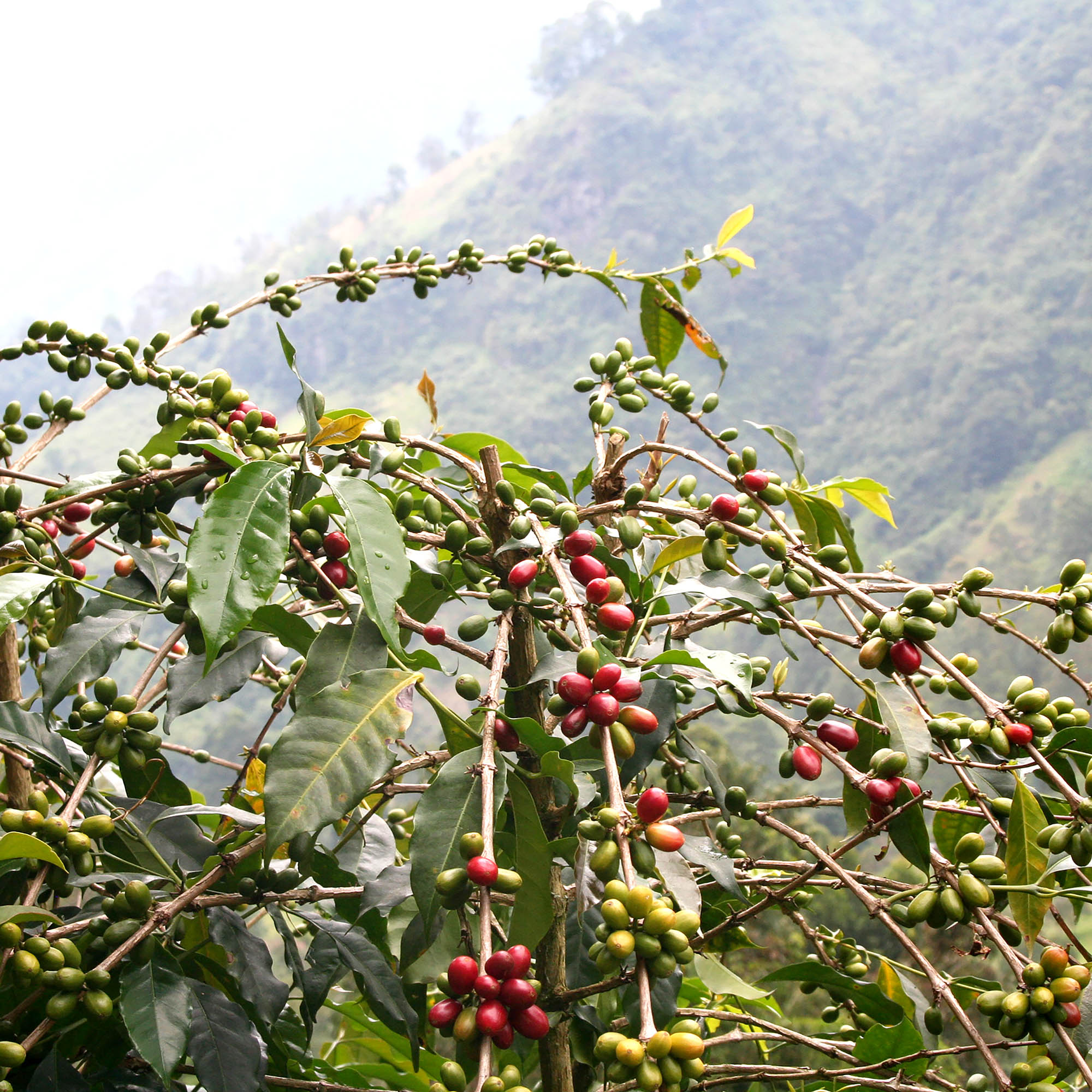 The
La Negrita method
Mauricio is known for applying a scientific approach to speciality coffee. Last time we visited, he was growing a gobsmacking 27 different varietals on the farm, many of them exotic, experimental or of unknown origin. In recent years he's completely moved away from Washed production to focus on Naturals and Honeys, all of which are fermented anaerobically with a whole host of variables that can be changed to manipulate the cup profile, before drying in humidity-controlled darkness.
Mauricio seals his cherries in zero-oxygen tanks with added yeast and panela (cane sugar), tightly controlling elements that affect the quality of fermentation, such as temperature, humidity and pH. Sometimes he'll add naturally occurring organic acids like malic, citric and tartaric to amplify low level aromas already present in the coffee.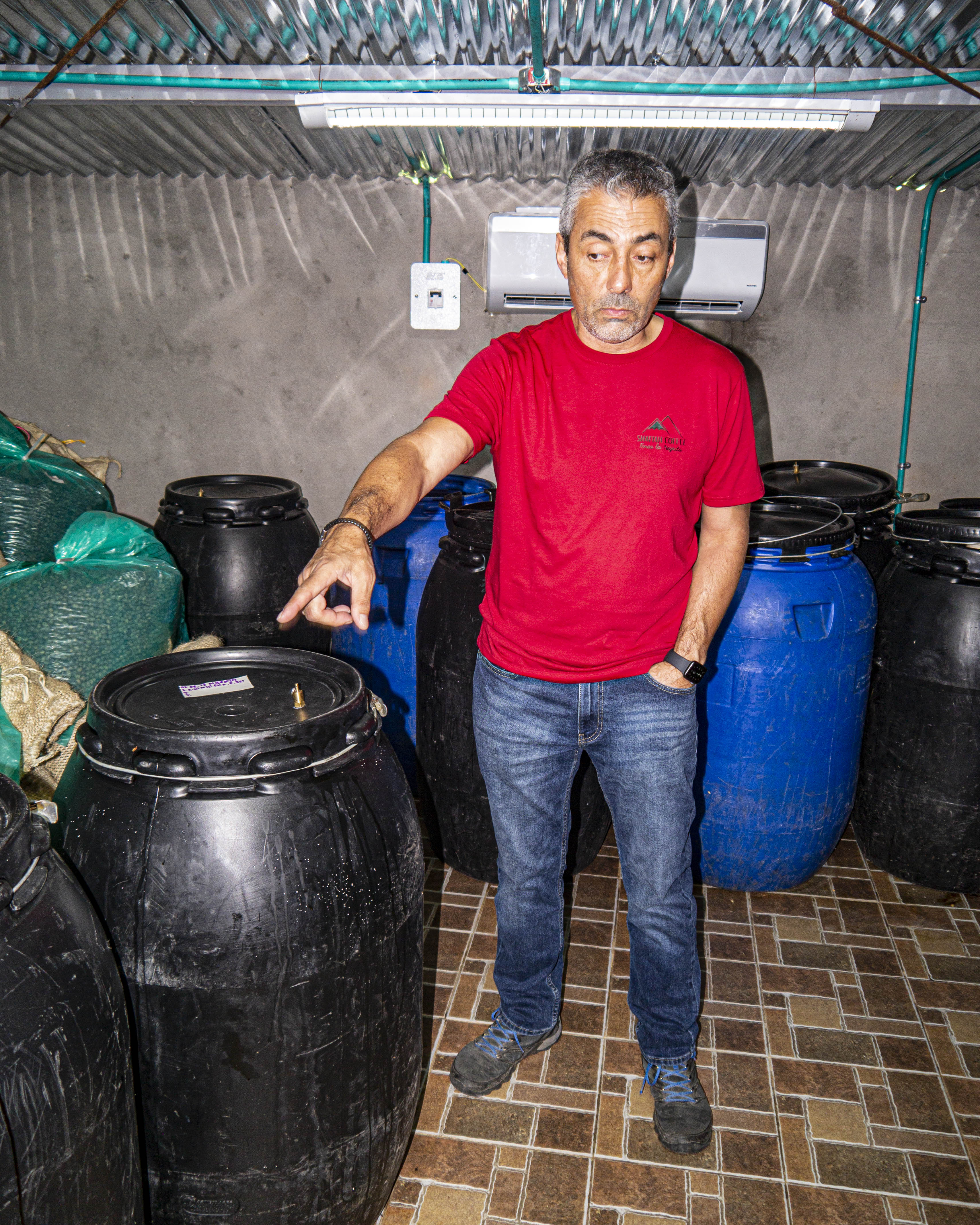 The Process
tripple staggered anaerobic
This microlot has been given a staggered anaerobic fermentation, meaning it's split into three batches and each one is de-pulped and added to the fermentation tank at a different point in time.
The first batch is added on day one, the second on day three and the third on day six, with nine days of fermentation in total. Each time a new batch is mixed in, there's a renewed source of sugars for the fermentation to feed on, and the variable length of fermentation gives it a distinctively layered profile.
How to brew
Triple Staggered
This amazingly complex coffee tastes good with any filter method, but our personal recommendation is a v60, as we think it elevates its crisp acidity and floral notes.