Colombia San Sebastian
Butterscotch, blackcurrant, elderflower
Bean

Single origin coffee beans

Origin

La Plata, Huila, Colombia

Process

Washed
Letterbox-friendly delivery

Roasted to order every Tuesday
Delivery Info
All our coffees are roasted to order, and right now, we roast once a week on a Tuesday. On Wednesday morning we taste all the roasts that are due for delivery to check they're tasting great before sending them out.
Delivery is £2.95 or free for orders over £20. Our delivery service is Royal Mail Tracked 48, meaning delivery time averages 2 working days. Your coffee will likely arrive on Friday, but sometimes Thursday and occasionally Saturday morning. If your coffee doesn't arrive within this timeframe, then get in touch at hello@taylorsofharrogate.co.uk
ingredients
100% Arabica Coffee Beans. For maximum freshness, drink as soon as possible. If you have any left, just reseal the pack and keep in a cool, dark place. Roasted and packed in the UK by Taylors of Harrogate, HG2 7LD.
We have worked with the farmers of the San Sebastian region for over a decade, and the quality of their beans continues to reach new levels.
A well-balanced customer favourite that's available all year round, this stunning washed coffee opens up with a silky smooth butterscotch sweetness, before giving way to juicy berries and an elderflower finish.
Origin

Colombia

Department

Huila

Town

La Plata

Associations

Occicafe and Global Cafes, La Plata

Growers

Various smallholder farmers in the La Plata region

Process

Washed

Altitude

1800-1900m

SCA score

86

Variety

Caturra

Acidity

Medium-high

Sweetness

Medium-high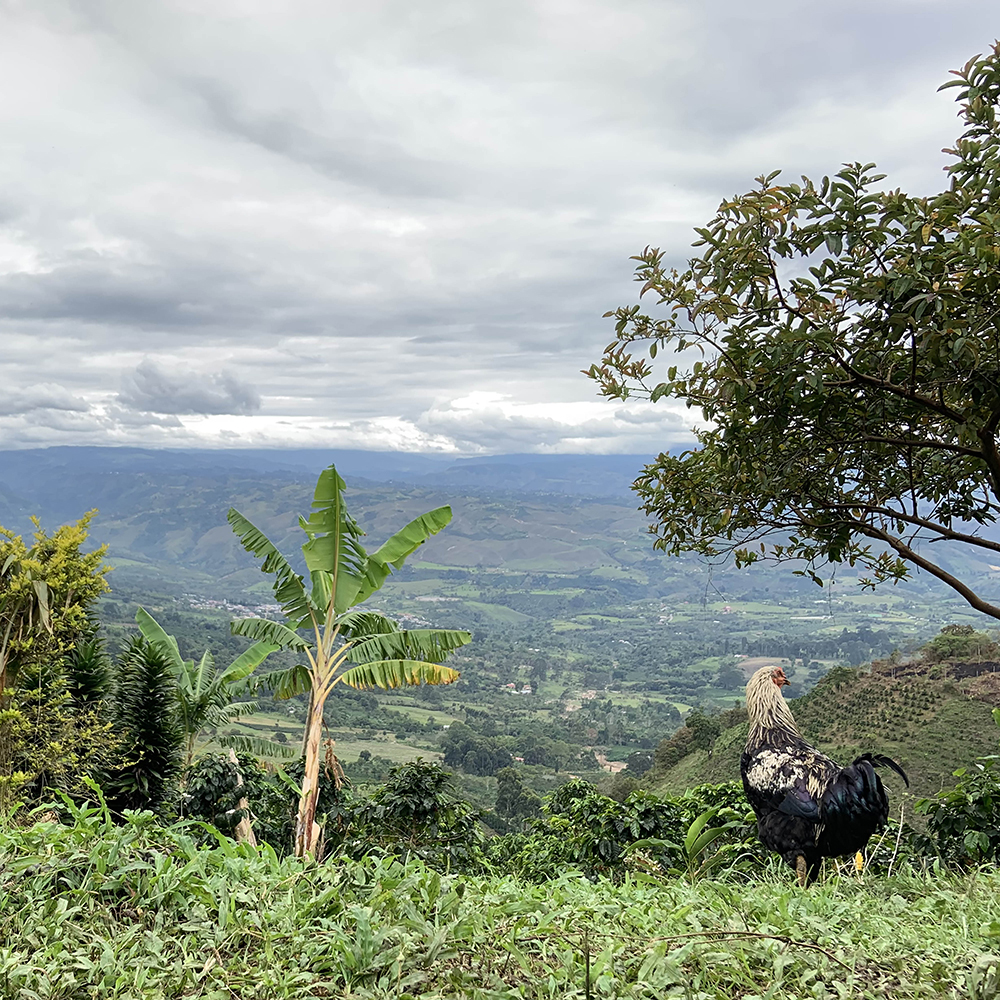 The Producer
San Sebastian
San Sebastian is a brand of coffee started by our export partners Caravela, to bring together the smallholders in the La Plata region around a particular flavour profile and quality. We've partnered with them for over a decade - buying larger quantities of their coffee to roast for our single origin supermarket range, and small batches of its very best 'micro-lot grade' coffee for our Discovery range (the one you're reading about).
Over the years we've helped fund a climate change monitoring system for the producer network, training to help them process waste-water in an climate-friendly way, and virtual classrooms that they can use to learn about farm management.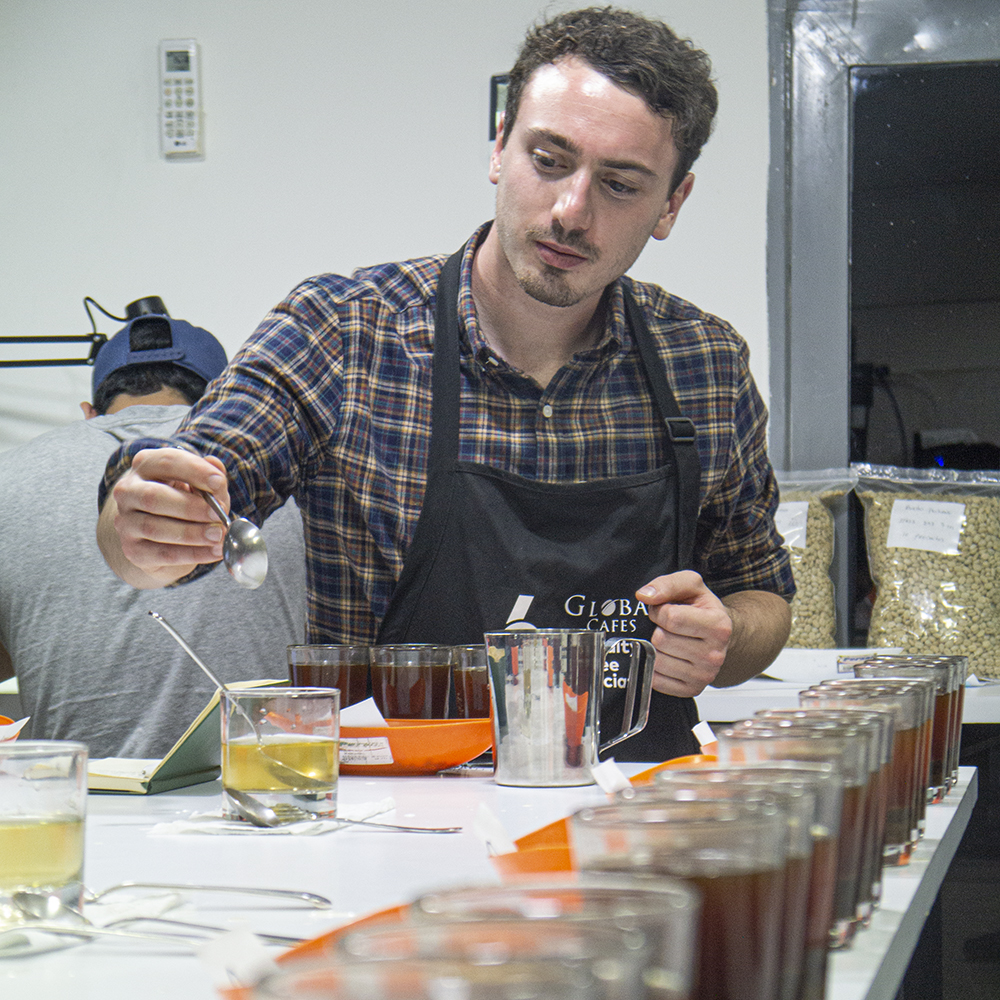 The Associations
Occicafe and Global Cafes
The operation is run by two associations that act as buying and training centres for the producer members nestled high in the La Plata hills, many in remote, difficult to reach locations.
When their coffee is ready, farmers pile themselves and their coffee onto a communal truck that picks them up as it winds down mountain and takes them to these stations where their coffee is cupped, graded and paid for.
How to brew
Colombia San Sebastian
It's equally at home as a balanced filter or a bright espresso shot, but we particularly love brewing this coffee in a Chemex. Not only does it elevate its crisp, clean acidity but you can brew enough to satisfy a large brew round. This really is coffee for sharing.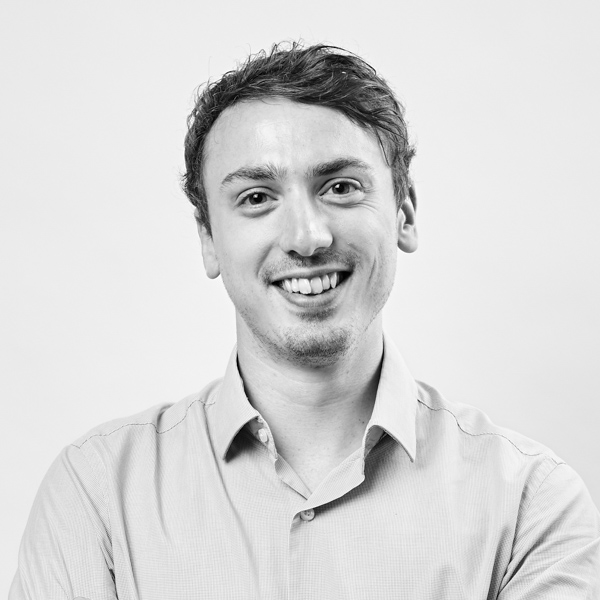 Our experts recommend
Chemex