Rwanda Sholi Natural
Raspberry Jam, Red Wine, Honey
Bean

Single origin coffee beans

Origin

Sholi Coffee, Muhanga district, Rwanda

Process

Natural
Letterbox-friendly delivery

Roasted to order every Tuesday
Delivery Info
All our coffees are roasted to order, and right now, we roast once a week on a Tuesday. On Wednesday morning we taste all the roasts that are due for delivery to check they're tasting great before sending them out.
Delivery is £2.95 or free for orders over £20. Our delivery service is Royal Mail Tracked 48, meaning delivery time averages 2 working days. Your coffee will likely arrive on Friday, but sometimes Thursday and occasionally Saturday morning. If your coffee doesn't arrive within this timeframe, then get in touch at hello@taylorsofharrogate.co.uk
We have recently added a 240g bag option to all our coffees, but we don't yet have labels for these bigger bags across our entire range. While we manage this transition, if you order a 240g bag of certain coffees in the range, you may receive 2 x 120g bags
ingredients
100% Arabica Coffee Beans. For maximum freshness, drink as soon as possible. If you have any left, just reseal the pack and keep in a cool, dark place. Roasted and packed in the UK by Taylors of Harrogate, HG2 7LD
The first ever Natural from Rwanda's Sholi Co-op is complex and and heady. We get strawberry, raspberry, and red wine with a honey sweetness, a citrus acidity and a jammy, lip-smacking body.
Up until 2017, Rwandan producers could only produce washed coffee because of quality control laws brought in by their national agricultural body. Today, although most of the country's coffee remains washed, forward thinking producers like Sholi are starting to separate their best cherries for small batch natural production. For this 60kg lot, Sholi collected bourbon cherries from selected farmers in the Kibumba village region, with a two-week drying process overseen by the co-op's quality control manager, Pascal Tuyishimire.
Origin

Rwanda

Region

Southern Province

District

Muhanga

Cooperative

Sholi Coffee

Growers

Selected smallholder farmers in the Kibumba village region

Process

Natural

Altitude

1500-1900M

SCA Score

86.75

Variety

Bourbon

Acidity

High

Sweetness

High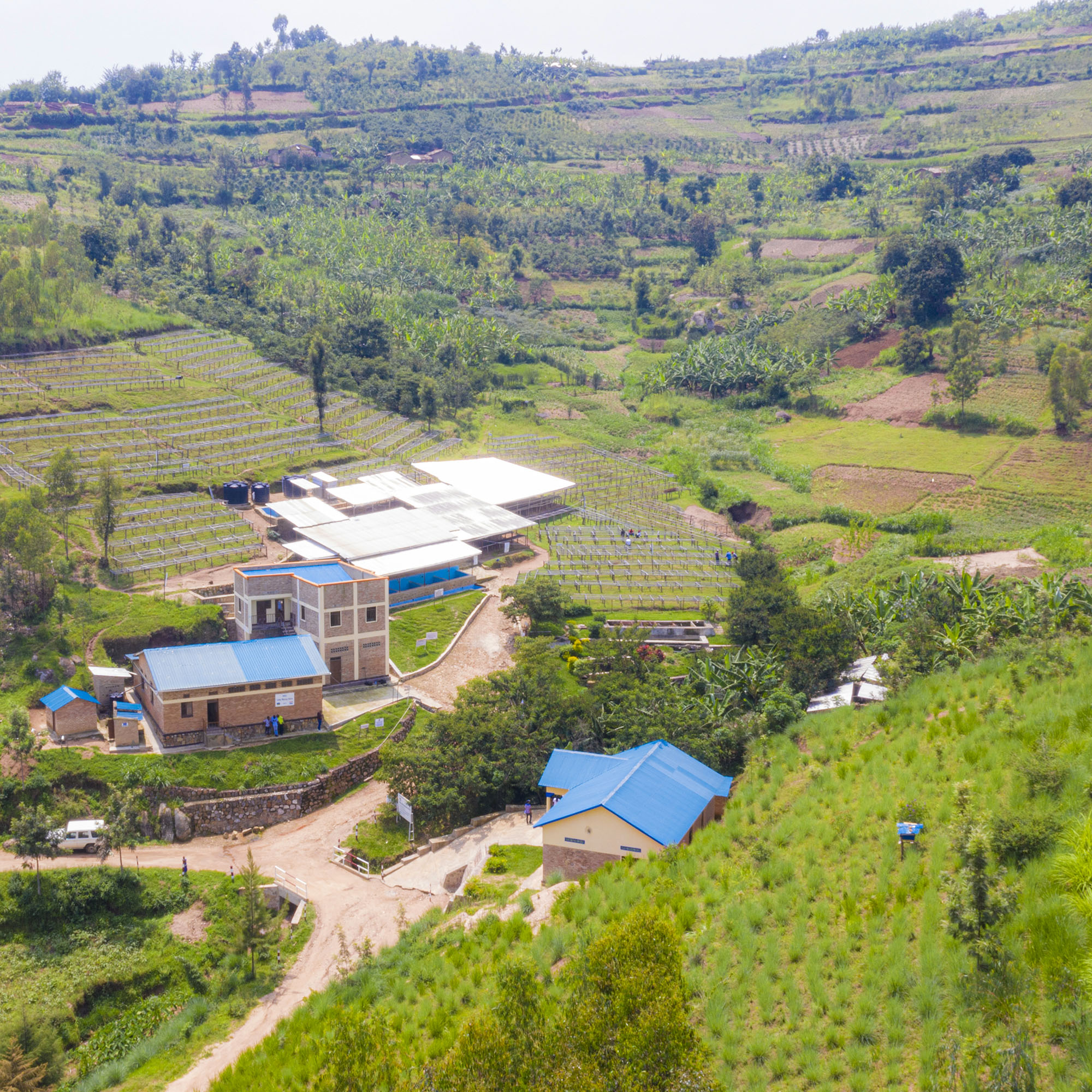 The Producer
Abateraninkunga ba Sholi
We've been investing in Rwandan producers for over a decade now, but our partnership with Abateraninkunga ba Sholi (meaning "Mutual Assistance") is a relatively new one. Though one we're incredibly excited about, as they share our passion for quality, experimentation and community development.
Based in the Muhanga District, about halfway between Kigali and Lake Kivu, the Fairtrade and RA certified coop was borne out of a 30-strong women's association called Kundwa, but today serves 334 smallholder members with 3 central washing stations. Not only are they producing some of the most consistently delicious Rwandan coffee we've tasted, but they're also offering outstanding support to their farmers and community, such as helping to expand farmer yields through the planting of 400,000 new trees and helping remote communities gain access to healthcare through the building of clinics.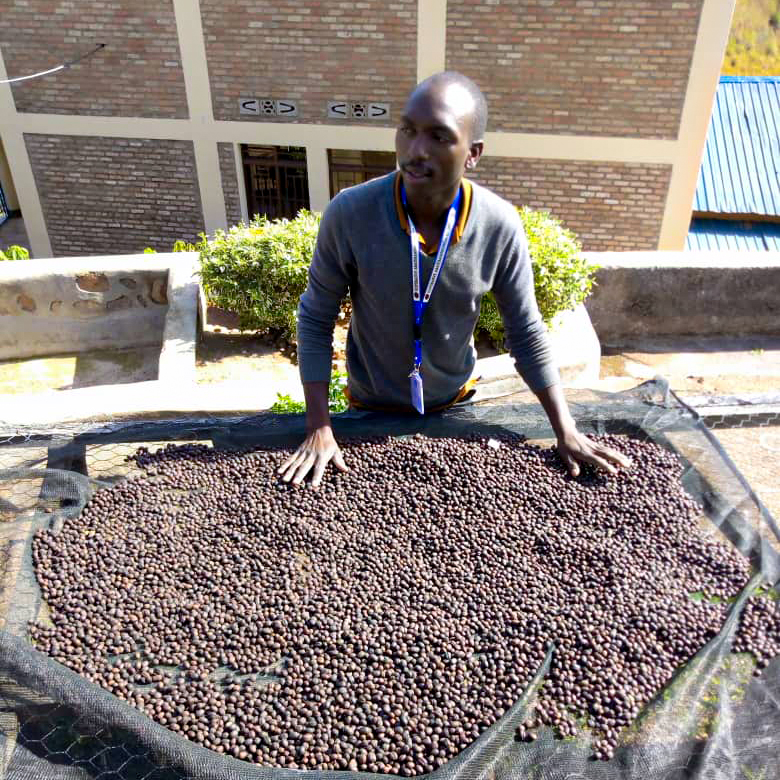 Rwandan
Natural?
Rwanda. Land of a thousand hills, nation of resilience, and the source of spectacularly crisp, sweet and delicate coffee, almost none of which is processed naturally. Why is that? Because coffee farms here tend to be small, family run plots of around 200 trees without their own processing infrastructure. And one of the ways the government has encouraged quality improvements has been through funding the development of centralised washing stations, with washed coffee the only possible export.
That all changed in 2017 when, in response to increasing demand from international buyers, these rules were relaxed, giving farmers and co-ops a whole host of new possibilities for unique flavour combinations and price premiums. It's still early days – for Sholi, naturals represent just 0.5% of their total production – but the possibilities are too exciting to ignore.