Sky Island Natural
Pineapple, Coconut, Whisky
Bean

Single origin coffee beans

Origin

La Bastilla Estate, Jinotega, Nicaragua

Process

Natural
Our next roast is in - order before then for delivery this week
24hr tracked / letterbox-friendly delivery

Roasted to order every Tuesday
Delivery Info
All our coffees are roasted to order, and right now, we roast once a week on a Tuesday. On Wednesday morning we taste all the roasts that are due for delivery to check they're tasting great before sending them out.
Delivery is £2.95 or free for orders over £20. Our delivery service is Royal Mail Tracked 24, meaning delivery time averages 1 working day. Your coffee will likely arrive on Thursday, but occasionally Friday. If your coffee doesn't arrive within this time frame, then get in touch at hello@taylorsofharrogate.co.uk
We have recently added a 240g bag option to all our coffees, but we don't yet have labels for these bigger bags across our entire range. While we manage this transition, if you order a 240g bag of certain coffees in the range, you may receive 2 x 120g bags 
ingredients
100% Arabica Coffee Beans. For maximum freshness, drink as soon as possible. If you have any left, just reseal the pack and keep in a cool, dark place. Roasted and packed in the UK by Taylors of Harrogate, HG2 7LD.
Picture yourself sitting in a canopied beach bar, sipping on a Pineapple Whisky Sour, and you'll have a good idea of what this coffee tastes like. Notes of pineapple, coconut and whiskey combine with a tart, green apple acidity and a full body to create a complex, tropical cup.
Created by our Nicaraguan partners of 10 years, La Bastilla, an estate that leads the way in agricultural and sustainable innovation, this H3 lot was grown at high elevation on their San Pedro micro-farm and meticulously dried in two phases. First, for 85 hours on temperature controlled mechanical driers, followed by two months kept in grainpro bags to consolidate the fruit flavours.
Origin

Nicaragua

Region

Jinotega

Estate

La Bastilla

Microfarm

Finca San Pedro

Farm Manager

Markus Fischer

Process

Natural

Altitude

1,350-1,400m

SCA score

86.25

Variety

H3

Acidity

Medium

Sweetness

High

Body

Full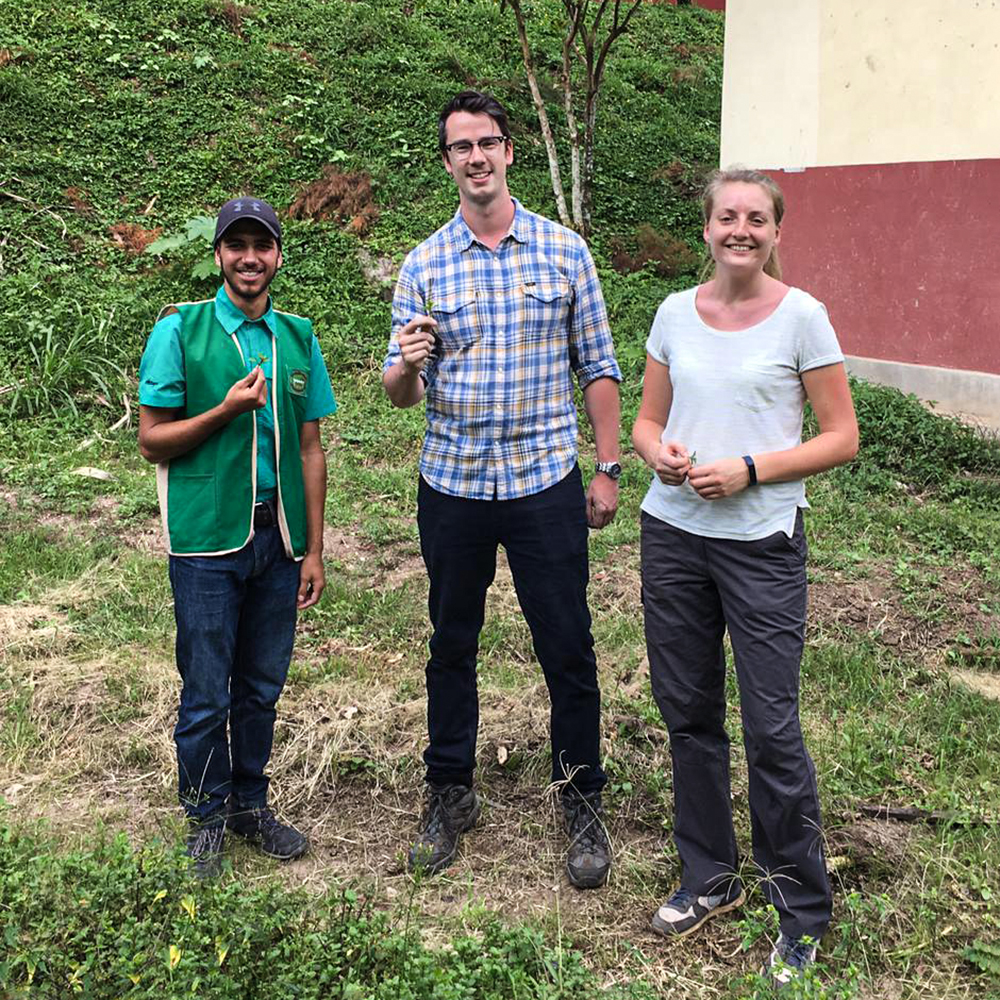 The
Estate
Situated about 20km away from Jinotega next to the Datanli el Diablo nature reserve, La Bastilla was an abandoned farm up until 2003, when the Jacob family took it over and gradually transformed it into the sustainable farm and eco-haven it is today.
As well as being the only estate in Nicaragua that owns the entire production process from plant to export, they've built an online coffee shop and an eco-lodge for visitors, with all funds raised supporting the education of the local community through their on-site primary school and agricultural college. As part of our commitment to working with the estate, we recently funded 2 students through education at this college, Dolores and Axel, both of who we were lucky enough to meet on a recent visit.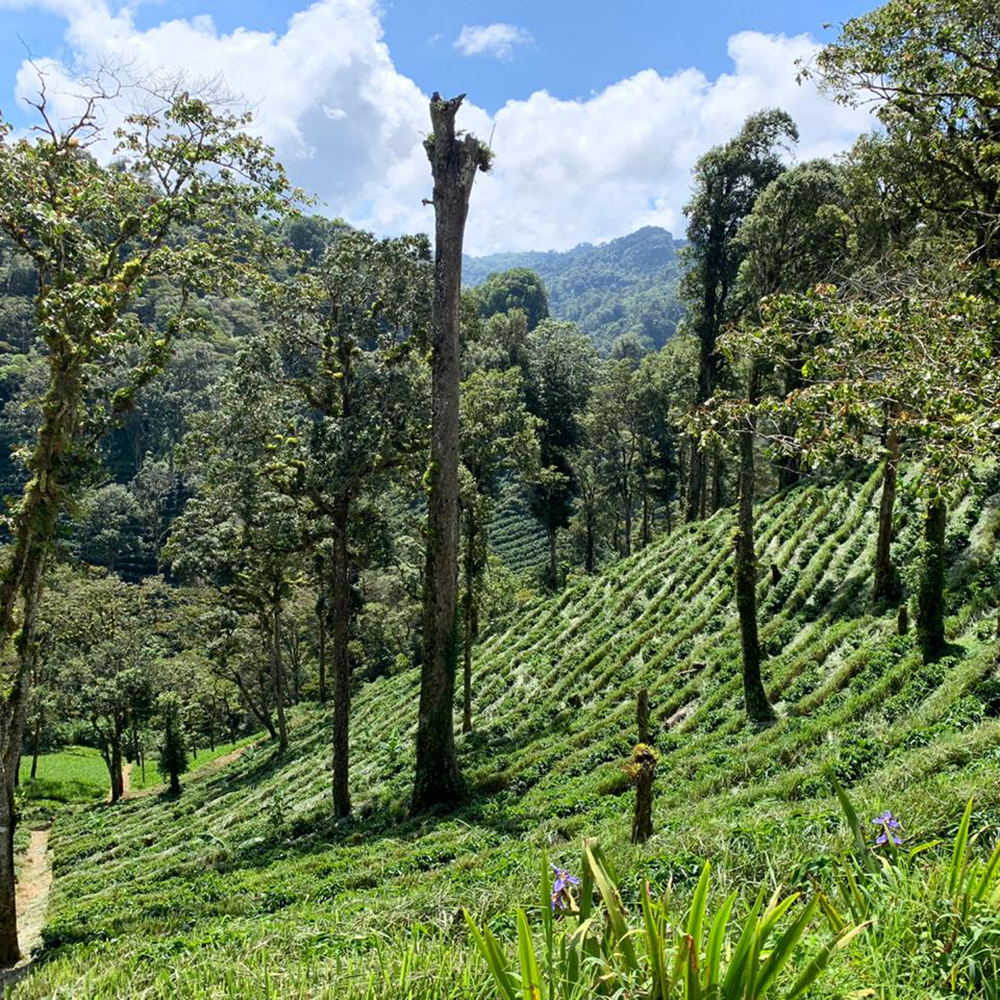 The
Farm
As well as its ability to produce mind blowing coffee while providing real benefit to its local community, it's one of the most beautiful places to visit as coffee buyer. Known for its shade trees and rich volcanic soil, the farm itself covers 311 hectares, with 155 dedicated to coffee, and has a small river which runs from West to East joining the Jigüina River and the Apanás Lake in the East.
Elevation varies between 1050 and 1450m, with the estate split into micro-farms based on altitude and microclimate, allowing the cultivation of different varietals and experimentation with farming techniques.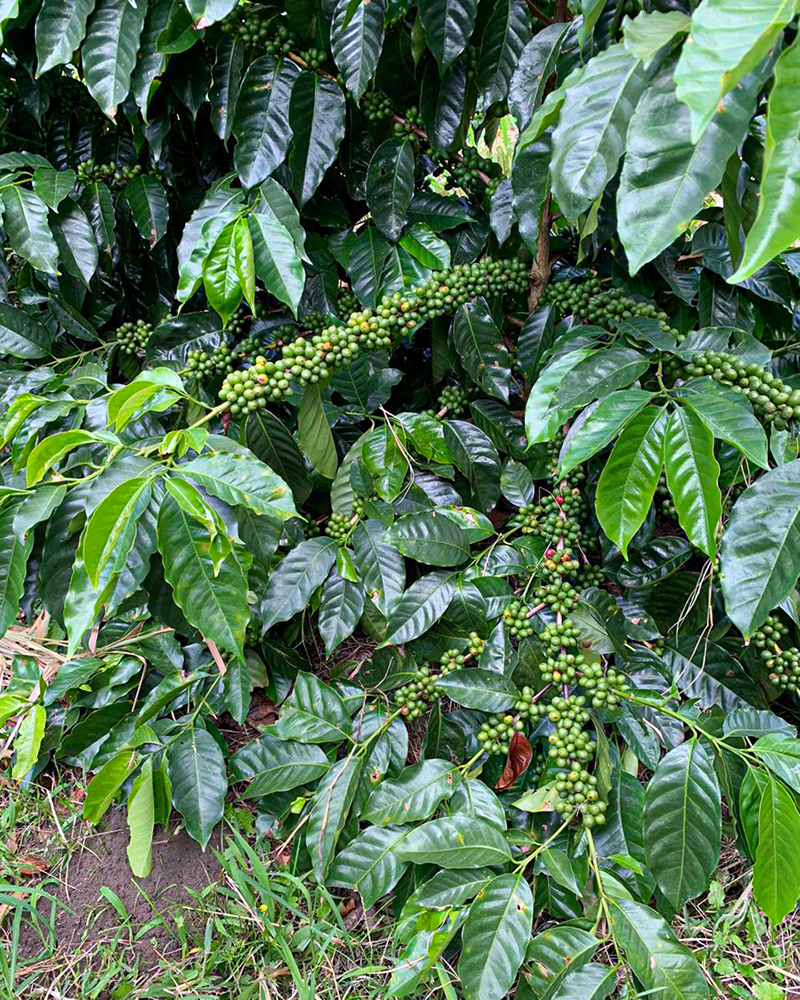 The
Coffee
This coffee is a H3 varietal, part of the first wave of hybrids bred for resistance to leaf rust. Although it missed the mark on rust resistance, it was found to produce incredible cup quality at high altitudes and some farmers in Central America continue to cultivate it.
One of the places the La Bastilla team grow H3 is on their San Pedro micro-farm, a high altitude, 4.5-hectare plot situated on a south facing slope. We asked farm manager Markus Fischer to describe how it's processed: "It's critical to harvest the ripe cherries carefully and treat them with care. We keep them in crates, but they immediately need to go into the drying process to avoid over-fermentation.
"Then we dry the coffee in two stages. First, we dry the cherries at 45 degrees ontop of mechanical dryers – in separate trays, depending on the quantity. And the drying process is very slow, taking between 85 and 90 hours, depending on the relative humidity and outside temperature. This part of the process dries the cherries to about 25% humidity to stabilise them.
"Then we keep them for one to two months in Grainpro bags to consolidate the fruit flavour, and finish by drying to 11% humidity before hulling."
How to brew
Sky Island Natural
Like most of the coffees we roast, it works well across all brewing methods, but we like to brew it in a Chemex as it creates a really balanced cup, showing off the body and sweetness of the coffee whilst still preserving its complex flavours.